"The Best Decision I Ever Made" – Hailey shares her unforgettable, life-changing experience at Morey's Piers in Wildwood, New Jersey in the Summer of 2019.
I have always wanted to join the Work and Travel USA programme ever since I started university, and I did a lot of research about it. In 2019, I finally took the leap to make my dreams come true!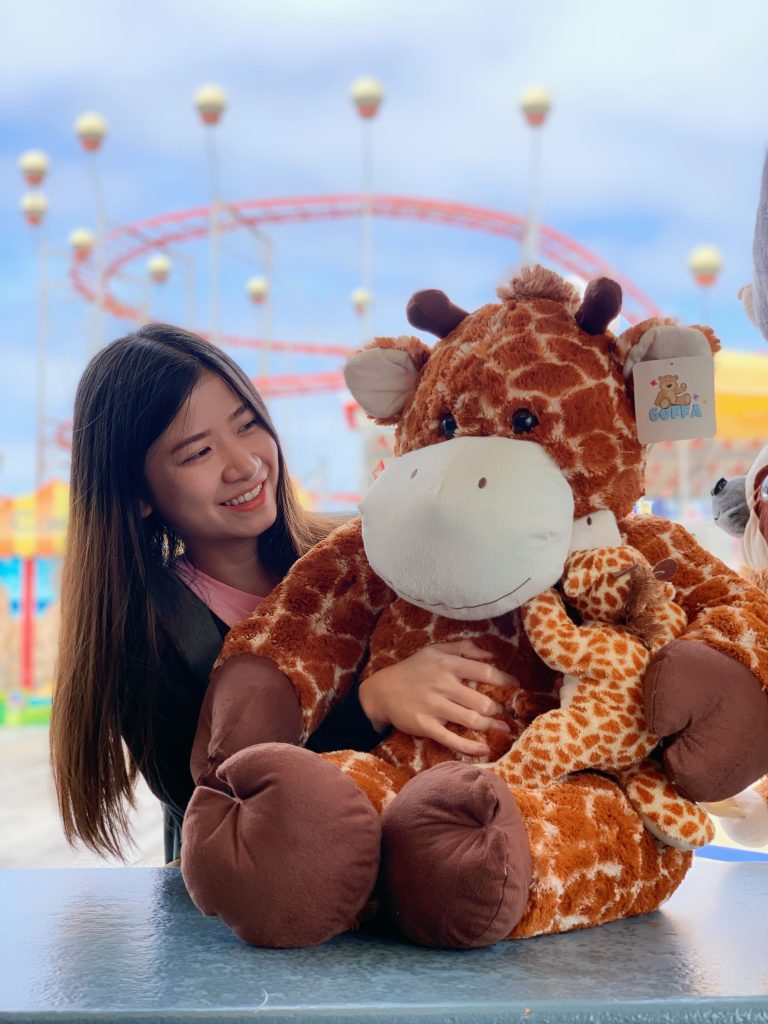 I chose Infinity Abroad because of the vast number of job options they have which surpassed any other agency in Malaysia. With their assistance, and my Visa Sponsor InterExchange, I got a job in Morey's Piers, a family owned resort and entertainment company which was founded in 1969. It is located in Wildwood, on the southern New Jersey coastline. It operates three amusement piers and two water parks, with over 150 attractions & rides~
I worked as a Cash Room Associate in Revenue Department at Morey's Piers. This position is not open for public as Morey's Piers only offered jobs like food and beverage assistant, cashier, culinary, lifeguard, games attendant, and ride operators. I was offered this job during the interview section of Morey's Piers recruiting department and I had a second interview by their revenue manager. I was very surprised and appreciated that I got such a unique opportunity to get to work in the management office. Whether I am lucky or I deserved it, it is a riddle. For the achievement, I can say it with confidence that I earned it with no doubt.
During my employment, I was responsible for daily reconciliation and updating of our MIMI machines which are the cash recycling machines, daily reconciliation of cash to cash revenue reports by cashier and stands. I prepared all reconciled revenue for daily deposits and entering deposits in their formatted programs along with printing necessary reports.
It was a roller coaster of emotions and feelings: getting up at 5am everyday even though my job ends at 1:30am the previous night; missing all those parties during the whole summer even as my friends begged me and I have to say, "I am sorry that I could not join as I have to work very early in the morning in the next day."; I do not even have any time for employees' free meal party; only getting one day off every month; rushing to work on my day off as my colleague suddenly called sick; making a small mistake will cause a big problem even it's only a $0.01 difference in the daily reports; the list goes on.
Many people may think that an office job for the Summer is easy and boring, and probably not enjoyable. However, I understand that everyone has a different view of the word 'enjoy'. Although it may sound like I was having a menial and boring time, but trust me, I love my job more than any words could describe.
Working in United States allows me to learn cross cultural skills in a globalized world and enhancing my knowledge of American's Culture. You will find big differences between USA and your home country. My biggest takeaway in these four months is that I have learned to become more mature and responsible in every decision I made, to look at things from different perspectives and to appreciate my own self.
I am a solo traveller, and I didn't expect I make so many friends in the USA, like REAL friends. I felt so touched when they invited me to join their first 'Walmart BBQ Dinner'. We only knew each other no more than two weeks, but they made sure I did not celebrate my 22nd birthday alone but surrounded with presents and an apple pie (which is my favorite, BTW!). Being overseas, I really appreciated having such awesome buddies. We still hang out often after we came back to Malaysia, having gatherings and even joining each other's convocations.
I didn't get to fully utilize the 30-day grace travel period, as I had to return to Malaysia for some personal reasons. I only used 9 days to travel from Wildwood, to Philadelphia, then San Francisco, after that Las Vegas and finally Los Angeles. I'm a good planner, and I've planned all my post programme trips and booked all the flights and hotels before I started my programme. That's why I couldn't join my USA friends on travelling. It's quite sad that I couldn't get to travel with them and watching their videos on road trips through social media. But never mind, I'm good and I knew that they really have a good time. I'm happy for them, sincerely.
Living 4 months in the States is not as picture-perfect as you may see on social media. There is a lot of laughter, but no shortage of hardships as well. There will be times you feel that it is so hard to go on, and you have to find it within yourself to push forwards. I feel that this is an exceptionally good lesson in growing up, and I learned not to complain or whine to my family and friends when I encounter a problem, but rather take it up as a challenge and deal with it on my own. I have grown up a lot in this 4 months. No matters what uncertainties I'm facing, I firmly believe in pursuing my dreams without fear. Go big or go home!
Even after returning to Malaysia, sometimes I feel like my life in the USA never ended, and remains a longing of how I wanted my life to be even after my programme was over. I guess is what they meant by the "American dream", and it is a feeling that is hard to put into words. I am sure anyone who joined the programme like I did would feel the same way. I like sharing my experience with as many friends and family members as I can, and to motivate dreamers to take the leap as I did.
Don't be afraid to stand for what you believe in, even if that means standing on your own. Along your journey, you will meet people who are walking the same path as you, you will connect with them and push boundaries even further. Travelling alone has reassured me that it is completely fine to be "abnormal". I won't stop dreaming and I am definitely not giving up any chance to live my own life on my own terms!